One of the most important pieces, yet often overlooked cycling accessories is the heart rate monitor. Sometimes, it's referred to as the HRM. 
It provides you with valuable data you can use to measure your progress toward your goals.
Editor's Pick : Wahoo Tickr
"Arguably the most popular dual-band HRM in the market today."
Budget Pick : Powr Labs
"Affordably priced and has all the features you expect from a premium HRM."
Best Sensitivity : Hammerhead
"Uses silver instead of polymer electrodes which is more sensitive and gentler to the skin."
Most Comfortable Strap : Garmin Premium HRM
"Uses silver instead of polymer electrodes which is more sensitive and gentler to the skin."
How We Pick Heart Rate Monitors
There are many options out there for a heart rate monitor these days. In order to pick the ones that are truly good, we turned to online cycling forums, asked each person in our bunch rides, and also looked at what the pros are using.
So, in picking, we paid attention to the criteria below :
HRM Type. We only picked chest straps HRMs. There are other types such as wrist and arm bands. In our opinion, these don't work that well for cycling.
Accuracy. There are 2 technologies used in heart rate monitors. Electrocardiography (ECG) is used in chest straps and photoplethysmography (PPG). We picked only those that use ECG as they're more practical (chest straps) for cycling and have better accuracy.
Connectivity. All our picks support ANT+ and/or Bluetooth. You'll need these to connect to your bike computers to display your heart rate reading.
You can read more in our cycling heart rate monitors buying guide here.asked each person in our bunch rides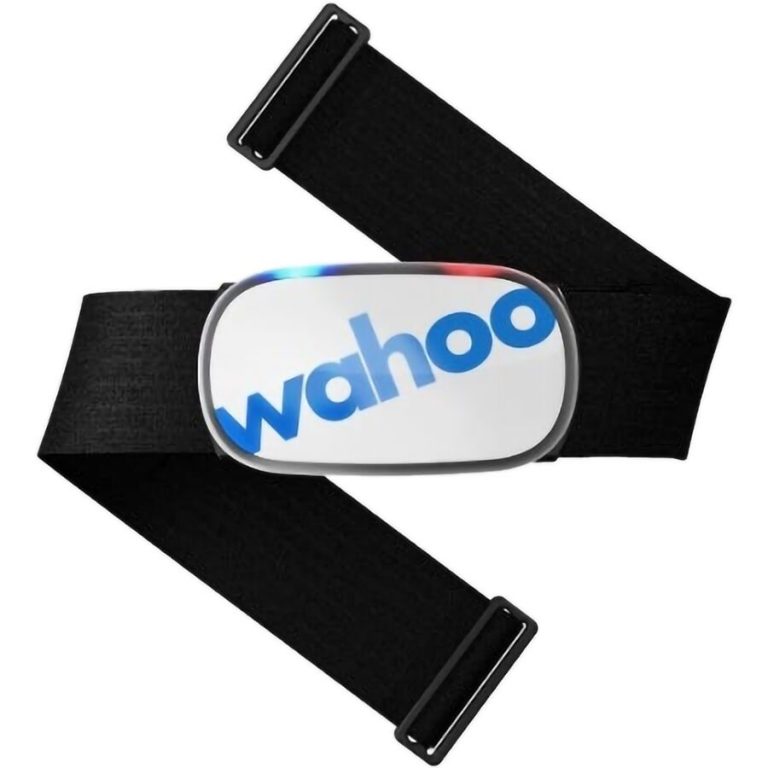 Wahoo offers high-tech products for cyclists and runners. The Wahoo Tickr is currently the most popular heart rate monitor that supports dual-band technology.
That's ANT+ and Bluetooth compatibility. You can easily tell if it's working with the LED lights. It lights up blue when it's connected and red when it's detecting your heart rate.
And best of all, it's one of the few models that are waterproof with a rating of IPX7 (up to 5 feet deep).
Pros : Dual-band ANT+ and Bluetooth is compatible with all bike computer models, regardless of the brand.
Cons : Expect to pay more over the other models.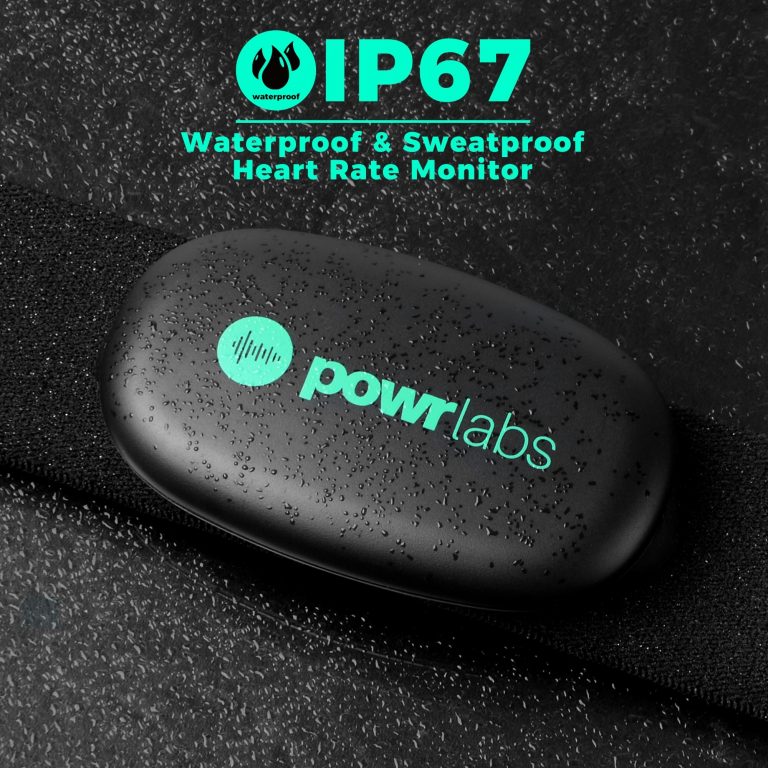 The Powr Labs has all of the features you need from a heart rate monitor at affordable pricing. With dual ANT+ and Bluetooth connectivity, the Powr Labs works comfortably with smartwatches, smartphones, head units, and training apps. 
The 2032 coin cell battery can reliably power it for at least 6 months (or Powr Labs will send you fresh batteries within 12 months) reliably. You'll be able to complete dozens of rides and training sessions while enjoying the 30 to 230 bpm sensor range. 
Pros : Very long battery life with a single coin battery.
Cons : A relatively unknown brand.
Launched without much coverage compared to the Karoo 2, the heart rate monitor is Hammerhead's latest addition to their product lineup. There is no doubt that Hammerhead will continue to expand its product lineup aggressively after successful recent funding that includes 4x Tour de France winner Chris Froome the CEO of Zipp wheels.
It is both Bluetooth and ANT+ capable. It can connect to the Karoo 2 on either method, but the ANT+ method will significantly increase the CR2032 battery lifespan.
The good news? You can get it for 50% off when purchased with a Karoo 2.
Pros : Very sensitive electrodes. Made of silver instead of polymer in other brands.
Cons : Premium pricing if bought individually.
The Garmin Premium HRM comes together with all Garmin Edge devices if you buy them in the bundle.
You'll probably notice that there are several variants of the heart rate monitor. This model is specific for cycling and if you're into other sports such as running and swimming, consider getting the HRM-Tri instead.
Connectivity-wise, only ANT+ is supported and it'll work with all head units that support ANT+.
Pros : Comfortable chest strap made from soft fabrics.
Cons : Not Bluetooth compatible.

For exceptional accuracy, near-total compatibility, and universal acclaim, the Polar H10 is hard to top.
Bluetooth and ANT+ connectivity allow it to work smoothly with hardware from Garmin, Apple, Suunto, and of course, other Polar products. It also connects seamlessly to fitness tracking apps like Strava and all cardio devices with heart-rate monitor compatibility.
The comfortable synthetic heart rate strap can withstand temperatures up to 122°F and as low as 14°F, all while staying firmly in place without interference in your ride. Extras include onboard memory good for one full training session and reliable waterproofing.
Pros : Comfortable chest straps that don't dig in your chest.
Cons : Expect to pay more.
Want a quality heart rate monitor at a price that won't break the bank?
Check out this Fitness Tracker from CooSpo, a company that develops devices for monitoring all kinds of workouts. 
This Bluetooth 4.0 and ANT+ HRM will give you real-time heart rate data at a budget price and compatible with all cycling computers. 
In addition to heart rate data, the monitor allows you to view heart rate zones and calories burned. The CooSpo comes with a one-size-fits-all adjustable strap. 
And it's water and sweatproof.
Pros : Excellent value for money at almost half the price of its peers.
Cons : CooSpo brand is relatively new and might not instill confidence in some.
1. Is the heart rate monitor strap replaceable?
Most heart rate straps are replaceable since the heart rate sensors can be easily removed.
When you're buying a replacement chest strap, make sure to check that it's compatible with your heart rate sensor. Sizing-wise, it's adjustable, and one size fits all. So, you don't have to worry about that
Some generic ones are compatible with all the major brands.
2. Are heart rate monitors waterproof?
It depends on the model.
It's best to read the manufacturer's exact specifications. But in general, all heart rate monitors are water-resistant at the minimum.
Those which are waterproof cannot transmit real-time heart rate readings due to how the technology works. ANT+ and Bluetooth Smart technology use the 2.4Ghz microwave frequency band for transmission, and these radio signals are easily absorbed by water.
3. Can I use a wrist-based heart rate monitor for cycling?
Yes, you can. But I wouldn't recommend you to do that for the reasons I'll explain below.
Fit. A wrist-based heart rate monitor doesn't fit as snugly as a chest strap. Your hand movements will cause it to move around and hence affecting the reading.
Real-time display. While the wrist-based heart rate monitor collects readings, they typically don't sync with your bike computer unit. Hence, you'll need to keep glancing on your wrist to see your heart rate, which can be dangerous, especially if you're riding in a group.