Learning how to ride a bike is a rite of passage for a kid.
But finding a perfect bike for that critical milestone is not easy.
There are dozens of bicycle brands active in the market today, many of which manufacture great bikes for kids, which are defined by 14", 16", 20", and 24" frames. All of those options, though, can make shopping for a kids' bike a bit overwhelming.
Here are 13 of the leading kids' bike brands in the market today.
Founded : 2015
Origin : Irvine, California
Guardian Bikes was founded on a scary statistic; more than 300,000 kids go to the emergency room every year from bike accidents, making it the No. 1 activity that sends kids to a hospital.
The company set out to change that by making, what they describe as, the safest kids bike on the market.
Instead of shrinking down adult bikes, Guardian redesigned the kids bike from the ground up by making it significantly lighter, giving it a longer wheelbase and low center of gravity, including its patented SureStop braking technology that allows kids to stop up to 44% faster.
Shopping is made easy with Guardian Bikes. Simply choose the bike size you need for your kid and then either select the original model or newer Ethos bike, which is a more affordable option.
Founded : 2013
Origin : Vienna, Austria
According to the folks at Woom Bikes, the weight of a bicycle is critically essential to a child's ability to ride it successfully. And that's why they build ultra-light bikes for all kids, up to age 14.
Woom Bikes are about 40% lighter than the average children's bike, weighing in at about 11.2lbs. That's because the company designs 90% of all parts specifically for kids.
Woom believes a lighter bicycle is a more comfortable bicycle for children. And when a child is more comfortable with their bike, they're also more excited to ride it. The company claims that children can learn to ride a bike three times faster if they use a Woom bicycle.
Woom Bikes are priced similarly to Guardian Bikes.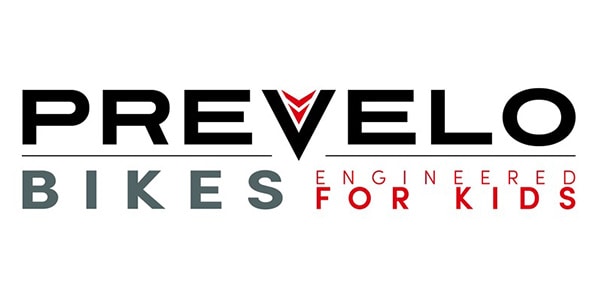 Founded : 2017
Origin : Temecula, California
Prevelo Bikes was founded by a dad who simply wanted his kids to ride not only the most comfortable but also the safest bike possible.
Jacob Rheuban studied every aspect of kid-sized bikes to come up with his Alpha and Zulu models, which feature lower-than-normal minimum seat heights and even lower bottom brackets. In other words, Prevelo designs bikes with pedals that are similar to balance bikes due to their proximity to the ground.
The idea is that kids feel more comfortable balancing on a bike with no training wheels when they're lower to the ground.
Prevelo prices its bikes at a slightly higher premium than similar companies.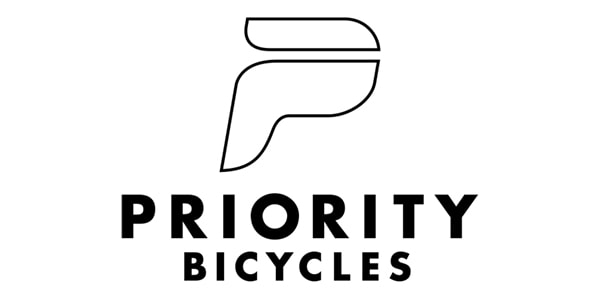 Founded : 2014
Origin : New York City
New York-based Priority Bicycles launched its business on Kickstarter by selling its hybrid cruiser, The Classic. The popularity of that bicycle allowed the company to expand its offerings, including a robust lineup of children's bikes.
When it comes to kids bikes, Priority focuses on keeping maintenance low. The company's Start Series is a belt-driven, grease-free bicycle geared for children ages 3 to 7.
The Start Series was designed for children who first learned how to ride on a balance bike. Instead of coaster brakes that prevent little legs from moving back and forth on the pedals, Priority goes with hand brakes in hopes of making the transition easier to a bigger bike as they grow.
Founded : 1895
Origin : Chicago, Illinois
When it comes to bicycle brands, there is none more prominent than Schwinn.
Now in its 125th year of business, Schwinn remains a dominant player in the bicycle game, and a big part of that success is its lineup of kids bikes.
The company has evolved its kids bikes over the years, and its Koen model has taken some key design features, like lighter frames and narrower proportions, that the smaller startups in the past few years have implemented.
What separates Schwinn from the rest is its SmartsStart engineering, which does things like limit top speeds.
The Koen is one of several models Schwinn offers for kids.
Founded : 2006
Origin : United Kingdom
Another company that solely focuses on kids' bikes, Early Rider offers a slew of options, from striders to full-suspension bicycles.
Early Riders' Belter series has been its most popular, and after several years and more than 100,000 young riders, the bike has received several updates to perform safely and efficiently.
The company's kids' bikes feature ultra-lightweight aluminum frames and the same bearings found on its high-end full-suspension bikes.
While some companies only offer one series of kids' bikes, Early Rider offers its version of a road bike, called the Urban, and mountain bikes, called the Adventure.
In terms of price, Early Rider runs on the higher end of the spectrum, but they are built with high-end materials.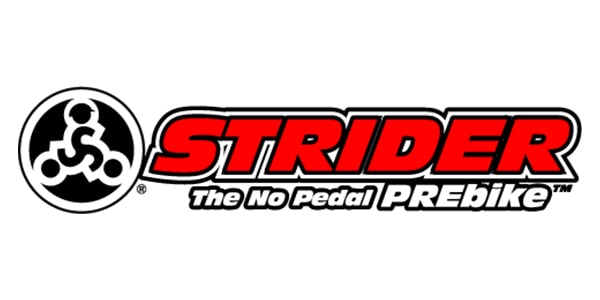 Founded : 2007
Origin : Rapid City, South Dakota
Learning to ride a bike is all about balance, which is why Strider Bikes have become so popular among toddler parents over the past decade.
The company was one of the first to develop a balance bike that taught kids how to cruise on a bicycle without training wheels. To execute on that, the classic Strider Bike is low to the ground, allowing kids to pedal by pushing off the ground with their feet and then pulling up their feet when they're ready to balance. If they lose balance, they're confident in putting their feet back down again.
The company has since evolved to make a larger 14" balance bike with an optional Easy-Ride Pedal Conversion Kit, allowing your young child to learn how to pedal on a bike as they grow.
Parents love Strider Bikes because they're super durable and quite affordable.
Founded : 1975
Origin : Milwaukee, Wisconsin
Born in a barn in Wisconsin, Trek Bikes have become a staple over the years, both on the roads and trails. As the company has grown over the past 45 years, it has also developed a robust lineup of kids' bikes.
Trek takes a more traditional approach to kids bikes, including training wheels with its popular Precaliber and Sprocket series of bikes.
The company includes little features that make it easier for parents to guide their little ones on two wheels, like a handle built into the saddle to balance. Training wheels also go on and come off quickly with the included tool.
One thing that's not mistaken about Trek's kids' bikes is the quality. The company makes tough, durable bikes, no matter the size.
Founded : 1993
Origin : Encinitas, California
A subsidiary of Trek Bicycle Company, Electra Bicycle may be best known for its lineup of e-bikes. Still, its lineup of kids' bikes is something parents should check out.
The company leans on its patented Flat Foot Technology, which gives kids proper leg extension, so they never have to come to a stop on their tippy toes.
Most of the company's bikes, including its Sprocket series, come with easy-to-remove training wheels.
I like how stylish the bikes look, especially the Firetail 1, which features beautiful shimmering colors and a deep metallic red frame.
And with the Trek name behind it, you can almost guarantee these bikes will hold up, even after a few stumbles along the way.
Founded : 1974
Origin : Morgan Hill, California
Specialized Bikes sells high-end mountain and road bikes, but over the years, developed a lineup of kids bikes for all young people, from toddlers to 10-plus-year-olds.
The youngest Specialized riders should opt for the company's balance bike, called the Hotwalk, before graduating to the more traditional Riprock Coaster series, which comes in 12", 16" and 20" frame sizes.
Instead of hand brakes, the company uses coaster brakes for what they describe as simple stopping. Training wheels are also included.
Of course, Specialized doesn't scrimp on quality when it comes to their bikes designed for children. Rest assured your little one can hit the trail on day one and go home with a functional bike, even if there is a crash or two.
Founded : 1971
Origin : Bethel, Connecticut
When it comes to competitive road biking, Cannondale is a top brand that sells bicycles with hefty price tags.
But over the years, the company has honed in on its series of bicycles for kids and now has a lineup that your child can grow with. Toddlers to age four can start on the company's balance bike before moving up to a 12" trail bike with training wheels.
As they become too big for pushbikes, the company's Kids Trail bikes are a logical next step.
Cannondale uses easy-to-use V-brakes on their versatile kids bikes, which can perform well on gravel roads, or those leisurely rides downtown.
In terms of pricing, you won't drop thousands of dollars like you would for their adult bicycles. Their kids' bikes remain competitively priced.
Founded : 2009
Origin : China
RoyalBaby BMX bikes are a perfect combination of stylish looks, reliable quality, and a design that allows for easy learning.
There's no superior patented technology with these bikes. Instead, the company designed an easy-to-squeeze hand brake. The contoured shape of the seat is significantly more comfortable than a standard bike seat. And the drivetrain is satisfyingly smooth.
There are some bonuses, too. The company's kids bikes include a water bottle mount and a handlebar bell, in addition to several safety reflectors.
Don't let the BMX name fool you. These bikes aren't designed for going down half pipes or freestyle tricks.
They're smooth-riding bikes designed to teach your kids how to ride correctly. They're not heavy, and the tires are plenty thick with lots of treads so that they can handle any surface adequately.
Founded : 2016
Origin : Seattle, Washington
Known for their lineup of affordable, entry-level bikes, Co-op Cycles, created by outdoor equipment manufacturer REI, also makes an excellent lineup of kids bikes.
The most popular of its kids bikes is the Co-op Cycles REV 16. Priced under $200, it's a great entry-level 16" bike that comes with removable training wheels, a sturdy aluminum frame, and a pack of stickers your kids can play with to design their bike.
Like other brands, Co-op Cycles starts its kids bikes with striders and works up to a 24" frame.
And being from REI, you can ensure that these bikes hold up on trails. The Rev 20 6-Speed Plus bike allows kids to learn how to use shifters for the best-possible ride.