As gear-loving cyclists, we sometimes take our bike tires for granted. But without our hard-working, trustworthy tires on our bikes, we wouldn't be able to cruise in inclement weather, tackle big hills, and zip down mountains on two thin pieces of rubber, tires are pretty amazing.
And they're only getting better.
We're currently in a golden age for bike tire innovation, led by about a dozen different companies, each one trying to create the ultimate tire. If you're hoping to find out which bike tire brands are the market leaders, keep reading.
You're familiar with their popular lineup of car tires, but Continental is actually one of the top makers of bicycle tires on the market. Continental offers a range of tire options for all cyclists.
Road cyclists prefer the brand's Grand Prix lineup. Recently, the Grand Prix 5000 introduced tubeless technology, which was much appreciated by cyclists.
In terms of durability, the puncture resistance of this tire is stellar. It's also the perfect combination of fast and grippy. If you're looking for an all-season tire that can do it all, the GP5000, although expensive, is your tire.
For the more casual biker who's craving a tire that can last longer, a recreational ride, Schwalbe is your brand. They're not known for racing or mountain biking, although they do sell tires in those product categories. Instead, they're known as reliable commuter tires that are extremely puncture resistant.
These are our favorite Schwalbe tires :
Schwalbe Pro One. As the brand's flagship tubeless tire, expect plenty of speed.
Schwalbe Marathon. Great puncture protection and grip on roads, but not so much when off-roading.
Schwalbe G-One. Great braking traction, but average when taking it around corners.
The company's mountain biking tire lineup has improved in recent years. The Nobby Nic lineup features a unique design that improves traction and fairly large gaps between blocks for easier self-cleaning. These are tires that brake very well and can handle intense downhill riding.
When it comes to research and development, there may not be a company more dedicated to discovering the latest bike tire technology than Vittoria. The Italian company has constantly pushed the envelope when it comes to innovation.
The company applies graphene to all of its tires, which fills the space in between the rubber molecules. This improves performance, especially speed. The Vittoria Corsa G2 holds speed really well thanks to its graphene compound.
Don't expect those pretty tan sidewalls to stay clean, though. Experienced and professional cyclists will certainly appreciate the speed of these tires, but casual riders may find them to be too finicky.
Read More : Vittoria Corsa G2 Review
If speed is what you desire, then you should check out Pirelli. The Pirelli name exudes excellence, It's always been recognized as an ultra-high performance brand thanks to its decades of experience.
The Pirelli P Zero Velo is one of the best road tires you can buy on the market today. They're comfortable to ride on, despite thin sidewalls, they're very resistant to punctures, and the grip is everything you need and more.
And, of course, it's really fast with excellent rolling resistance.
The Pirelli Cinturato Velo is the brand's most popular road tire thanks to its extra puncture protection and excellent ability to handle tight corners. The best part, though? Its price. This is a great value for a tubeless road bike.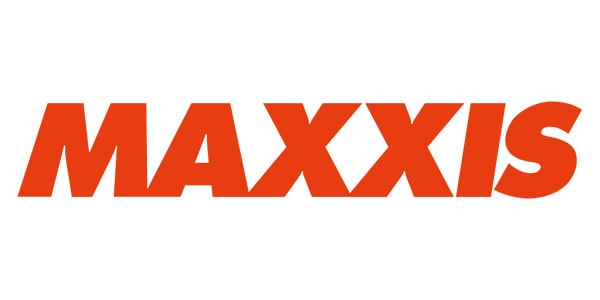 Maxxis started in Taiwan as a small manufacturer of bicycle tires in the mid 1960s. Today, they're the largest manufacturer of bike tires in the world.
Over the past 50 years, the brand has expanded into other markets, including tires for ATVs, lawn mowers and light trucks, but bike tires remain its bread and butter. The brand is considered mid-range when it comes to quality and price. It started out as a budget brand but upped its quality game over the years.
While Maxxis makes a full lineup of bike tires, it's best known for its mountain biking and Enduro tires.
The Maxxis Ikon is one of the most versatile cross-country tread patterns on the market today. As a racing tire, it's quite fast. And the high-volume casing helps prevent punctures. I think the durability of the sidewall is most impressive, allowing you to take tight turns without concern.
If you're a trail rider, the Maxxis Rambler is quite fast for its class. If the trail is flat and straight, you can easily expect to eclipse the 20mph mark
Professional cyclists have been racing on Michelin tires since 1891 when Charles Terront used Michelin rubber in the Paris-Brest-Paris class, a 1,200-kilometer competition. The company was so impressed with the performance of their tires that they organized a race from Paris to Clermont-Ferrand and intentionally scattered nails across sections of the road to show the durability of their rubber.
Michelin ultimately became a bigger name for cars, but it's still quite relevant in bicycling today. In 2018, the brand inked a two-year deal with professional cycling team Cofidis, Solutions Credits to exclusively use the French tire manufacturer's lineup of racing tires.
The brand has more recently started getting into manufacturing innovative mountain biking tires, and the cycling community has been quite impressed.
Pro biker Sam Hill has raced on Michelins at the Enduro World Series, and in 2017, Adrien Dailly was riding on prototypes of the brand's now popular Wild Enduro tire.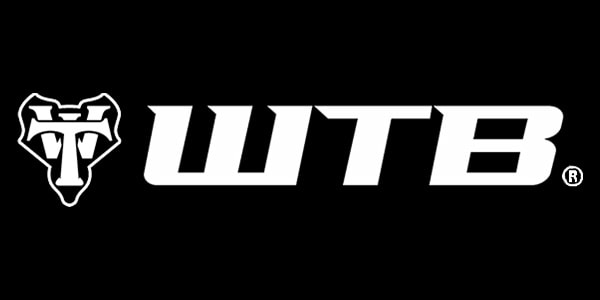 When it comes to mountain biking tires, there's none better than WTB.
Founded in 1982 in California, WTB's lineup of mountain biking tires is impressive. They feature great traction, really strong braking qualities, and an uncanny adhesion when climbing rock slabs.
Check out the WTB Cross Boss for gravel and trails. Beware – These tires are big and heavy. Road riders should consider the WTB Byway, a tubeless, versatile tire that can handle the slickest of roads, but also occasional gravel and dirt.
While Specialized is best known for its high-end lineup of mountain and road bikes, the company's tire lineup is also quite impressive, especially for those looking at mountain biking tires and Enduro tires.
Specialized trail tires, like the Butcher GRID, are excellent when it comes to grip and durability. And, surprisingly, the price for these tires is actually reasonable. Specialized tires tend to be wider and heavier, which can slow you down.
The Specialized Turbo Cotton is one of the fastest and grippiest racing tires on the market. If you're looking for speed, pick up the Turbo Cotton.
Specialized is slightly above a mid-range tire. I'd put it in the same class as Maxxis, but up a notch slightly because the brand offers a nice lineup of casing options.
With more than 50 years of experience, Japanese bike tire maker Panaracer develops some of the best bike tires in the world.
If you're looking for a high-quality all-weather tire, the Panaracer Evo 4 offers excellent rolling resistance, solid grip, and a nice feel. Even better, they are super tough on punctures thanks to the increased protection the company has added over the years. Yes, this impacts your rolling resistance, but for most everyday cyclists, you won't even notice it.
The company also makes solid tires for gravel grinding. Check out the GravelKing Plus tire if you're in the market for new trail tires. They're extremely tough against punctures but not as smooth as competitor tires in the same price range
Another popular car tire brand that also manufactures bike tires, Goodyear offers a full range of bike tires. Most recently, the brand upped its game with a series of high-performing road and gravel tires.
The road tires, known as the Eagle F1 model, are most intriguing. The tires use DynamicGSR, which is a combination of graphene and silica, to grip the road. That popular combination of the material allows them to have a really strong grip, no matter if it's wet or dry while rolling fast.
These tires aren't immune to punctures, but the brand is currently working on releasing a tubeless version, which can help in that department.
Formerly known as Compass, Rene Herse Cycles is known as a high-end, niche bicycle tire brand that's engineered for speed and precision. The company was founded in 1938 Tené Louis Théodore Herse. He made bikes for national and world championships.
Today, the company has evolved as a components manufacturer that specializes in high-performance road bike and mountain bike tires. But it's probably best known for its commuter and gravel tires.
The Rene Herse Barlow Pass is the brand's most popular road biking tire. They are supremely grippy and ultra-comfortable, perfect for the cyclist who desires speed, but also a tire that's not too firm.
The Rene Herse Fleecer Ridge is the ultimate mountain biking tire. Deep knobs are present throughout the whole tread pattern, ensuring you have plenty of grips. The tire may be on the heavier side for some riders.