The 303 and 404 are Zipp's most popular road wheelsets lineup in the past decade. Recently, Zipp has revamped the 303 and 404 lineups with new models. They now come with updated aesthetics, wider rims, improved hubs, and revised pricing.
The latest Zipp's are centerlock disc brake and tubeless with the exception of a 454 NSW tubular version.
Unlike 5-6 years ago where there's only one model of Zipp 303 and 404, there are several of them now. And to make things a little complicated, the naming has also slightly changed.
Here are the current 2021 Zipp wheels lineup.
Zipp 303 S Tubeless
Zipp 303 Firecrest Tubeless
Zipp 353 NSW Tubeless
Zipp 404 Firecrest Tubeless
Zipp 454 NSW Tubeless
Zipp 454 NSW Tubular
So what's the difference between the current Zipp 303 and 404 wheels line up?
There are three models each in the 303 and 404 lineups. Among the six models, the 303 S was the first to be launched under Zipp's rebranding exercise in May 2020. Just a few weeks later, the 303 Firecrest was launched and almost a year later, the 353 NSW was launched in April 2021.
Zipp took a slightly different approach with the 404s. Instead of having three separate launches, all three 404 models were launched in late June 2021, just days before the start of the Tour de France. We're pretty sure the Movistar Team riders will be riding these wheels in July.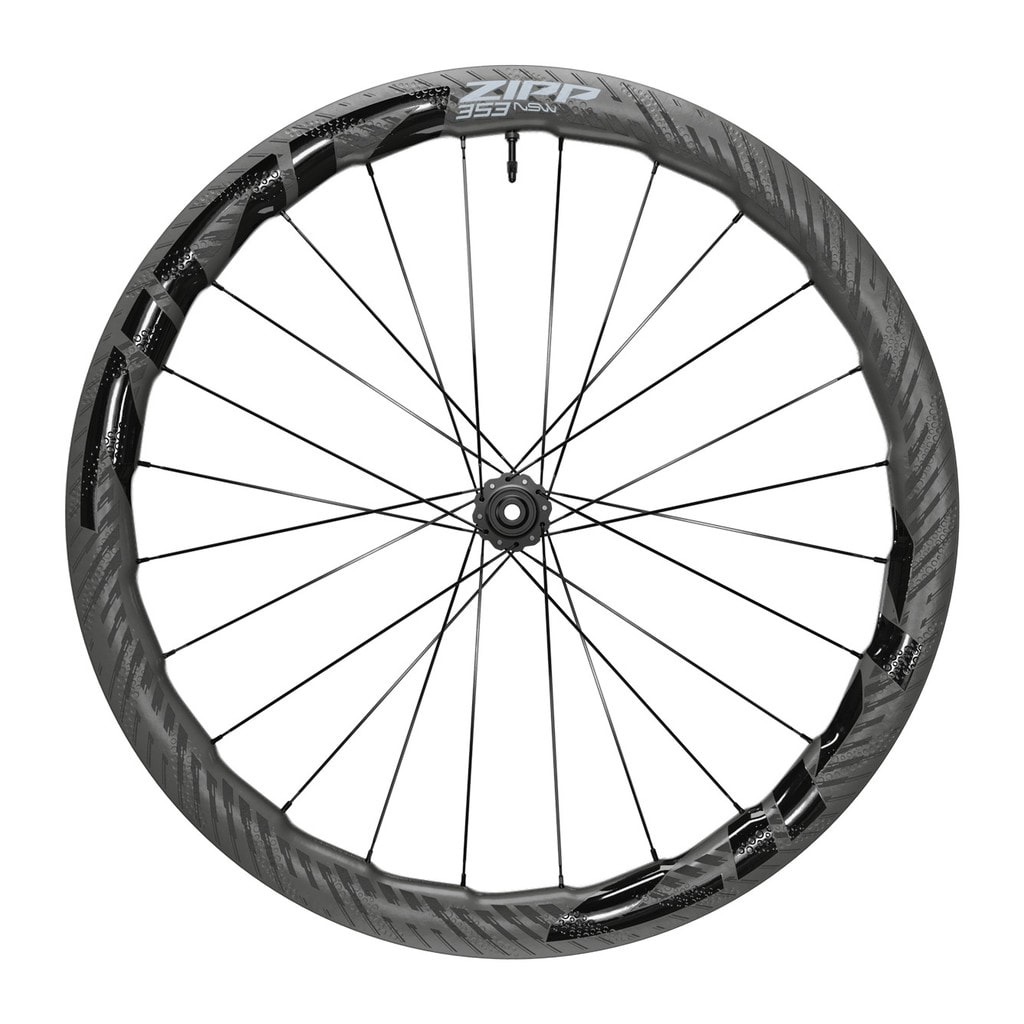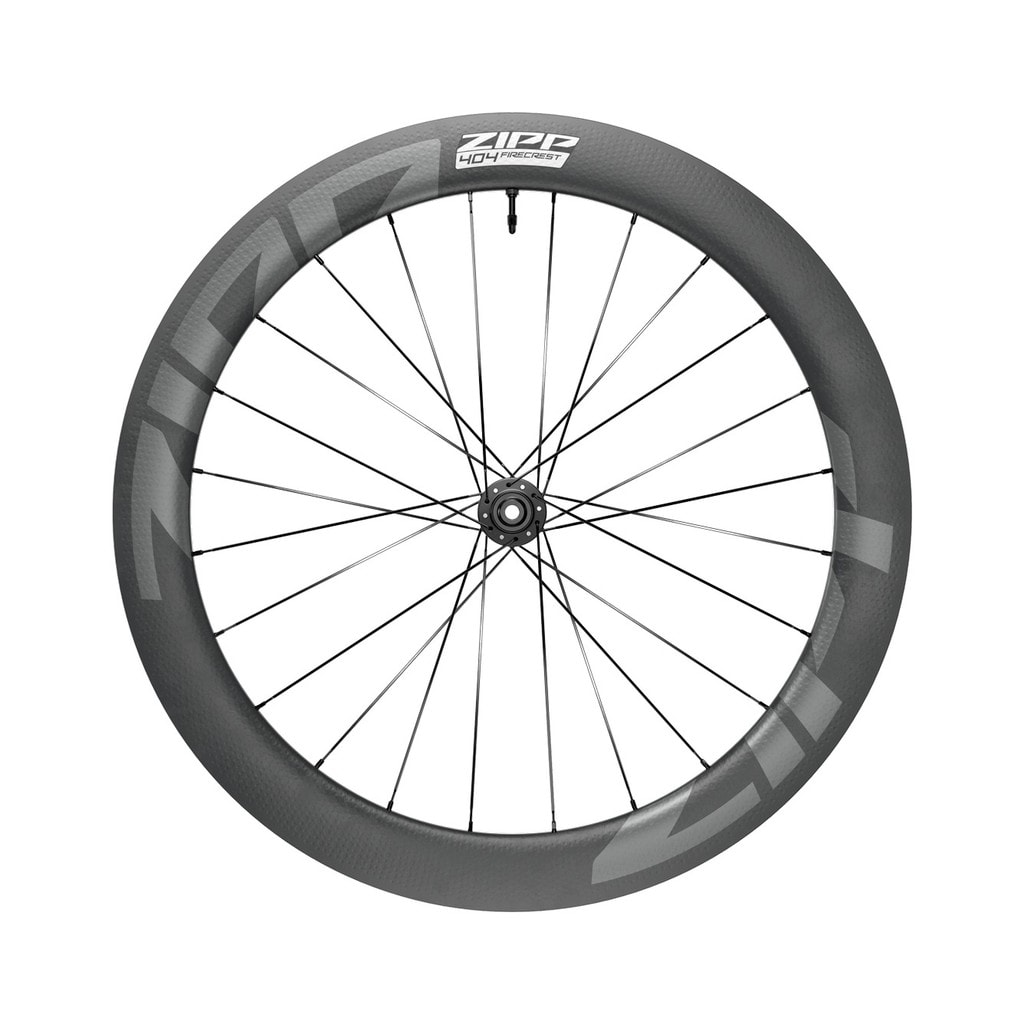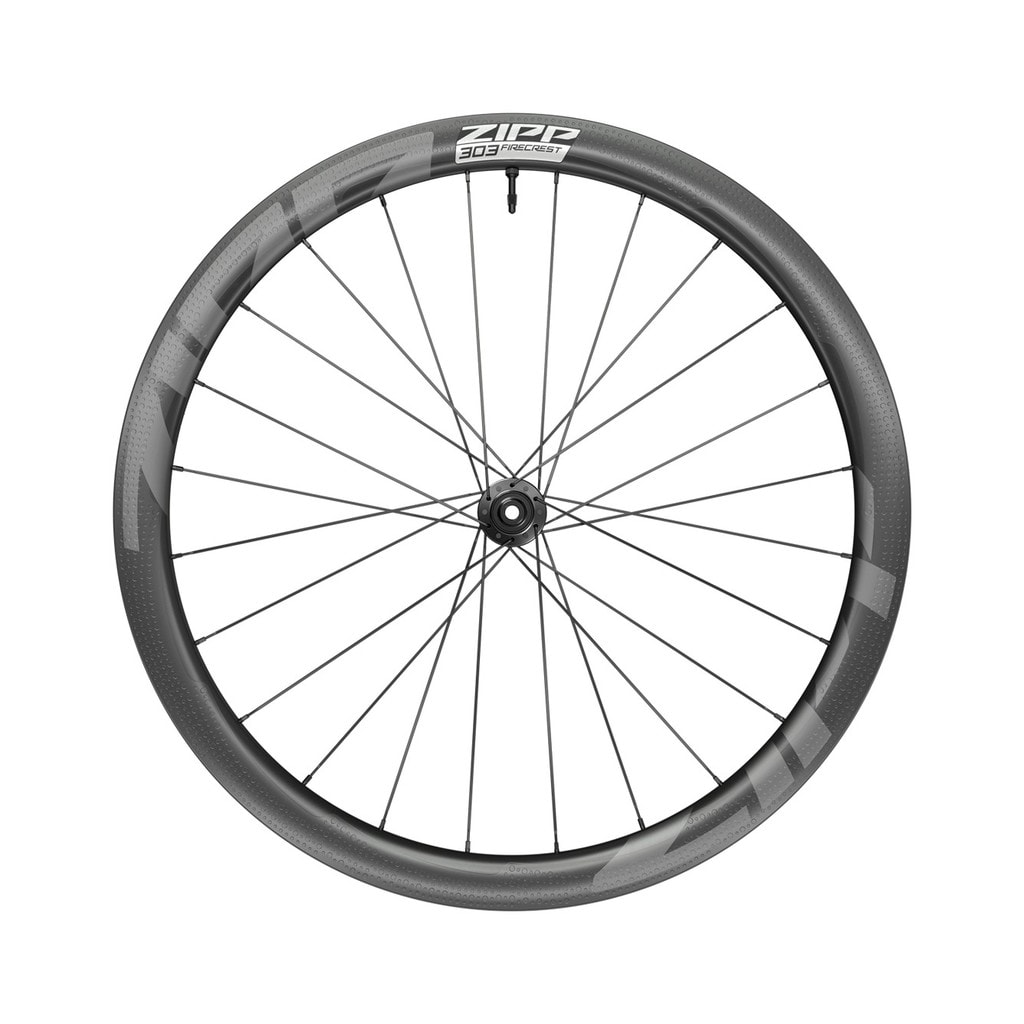 The rim depth is perhaps where the biggest difference lies between the 303 and 404 lineups. Generally, the deeper the rim, the more aerodynamic it is, but at the expense of weight, and vice versa.
Many consider the 303 as a mid-depth, do-it-all wheelset. At 40 to 45mm deep depending on the model, many consider this the sweet spot between aerodynamics, weight, and performance. 
The 303S is 45mm deep, while the 303 Firecrest is 5mm shallower at 40mm. The 353 NSW combines the best of both with its Sawtooth design where the rim depth varies between 40 at its shallowest and 45mm at its deepest where the spoke nipples are.
Meanwhile, the 404 is geared towards achieving maximum aerodynamic effects with its deeper rims at a slight weight penalty (more in the next section). The 404 is 30% deeper at 58mm for the Firecrest and the NSW version sports the same Sawtooth design with a rim depth between 53 and 58mm.
Zipp claims that the Sawtooth design allows the wheel to reduce aero drag while maintaining balance in cross-winds across all yaw angles, something which a lot of deep-profile wheels have struggled with in the past.
| Model | Rim Depth |
| --- | --- |
| Zipp 303 S | 45mm |
| Zipp 303 Firecrest | 40mm |
| Zipp 353 NSW | 40 to 45mm (Sawtooth design) |
| Zipp 404 Firecrest | 58mm |
| Zipp 454 NSW | 53 to 58mm (Sawtooth design) |
As of writing, these Zipp rims are the widest available in the market for a road bike. Other brands are either 19mm or 21mm wide and I'm sure their newer models will follow Zipp's footsteps in going wider.
The 303 Firecrest and 353 NSW are very wide with 25mm internal and 28mm external width. They would require a minimum of 28mm which allows for very low tire pressure.
Read More : The 7 Factors that Affect Your Bike Tire Pressure
The 303 S is slightly narrower at 23mm internally and 27mm externally and is designed for road tires from 28mm up to 50mm wide gravel tires.
On the contrary, the 404 Firecrest and 454 NSW have a 23mm internal width and are optimized for 25mm tires.
| Model | Internal Width | Mininum Tire Size |
| --- | --- | --- |
| Zipp 303 S | 23mm | 28mm |
| Zipp 303 Firecrest | 25mm | 28mm |
| Zipp 353 NSW | 25mm | 28mm |
| Zipp 404 Firecrest | 23mm | 25mm |
| Zipp 454 NSW | 23mm | 25mm |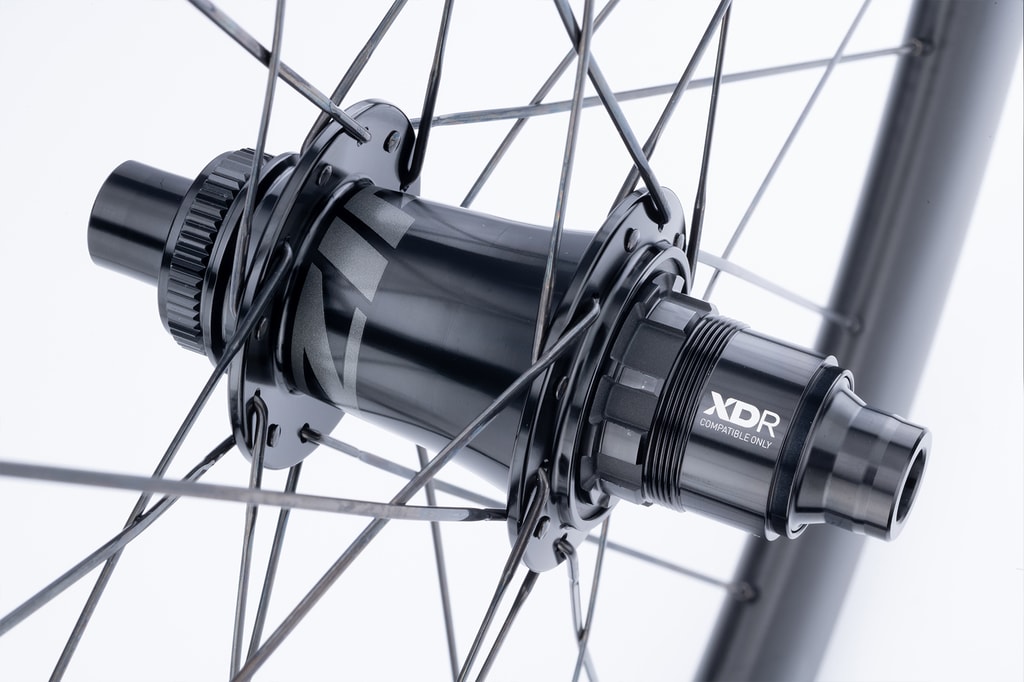 These newer wheelsets also see an introduction to two new hub models; the ZR1 and Cognition V2. All hubs are compatible with SRAM xDR, Shimano HG11, and Campagnolo N3W driver.
The Cognition V2 is Zipp's best hub design to date with the AxialClutch technology. Zipp claims that the drag between the hub shell and driver body leads to efficiency loss. By disengaging the ratchet mechanism when coasting, would lead to reduced drag. Magnets are then used to re-engage once pedaling begins again.
The seal design has also been improved, providing better protection and improved durability. To top things off, Zipp uses premium Swiss ABEC5 bearings.
The Cognition V2 hubs are used in the 353 NSW and 454 NSW models.
Next in line is the ZR1 hubs. They still feature some key features of the Cognition hub such as the seal design and bearing size, although not the premium version. On the contrary, the ZR1 has 66 points of engagement vs 33 in the Cognition hubs, making it very responsive during accelerations and a noticeably louder buzzing sound.
The ZR1 hubs are used in the 303 and 404 Firecrest models.
Sitting on the lower end is the older 76/176 hub that is used in the previous generation 303 and 404 wheels. The 76/176 is used in the 303 S model.
| Model | Hub Type |
| --- | --- |
| Zipp 303 S | 76/176 |
| Zipp 303 Firecrest | ZR1 DB |
| Zipp 353 NSW | Cognition V2 DB |
| Zipp 404 Firecrest | ZR1 DB |
| Zipp 454 NSW | Cognition V2 DB |
Weight is one area in that Zipp has improved significantly. Except for the 303 S, the other models now have a sub 1,500g weight for their lightest configuration with a SRAM xDR body and no rim tapes. While the Shimano and Campagnolo body weighs slightly more, it's almost negligible in a large scheme of things.
The weight reduction can be attributed mainly to the new hookless rim profile. The hookless design has a straight sidewall without the hook that holds the tire beads.
With lesser materials needed and a newer carbon resin, this allows for Zipp to reduce the weight significantly. Zipp claimed they were able to save 300g with this current 303 Firecrest wheelset.
| Model | Front Weight | Rear Weight | Total Weight |
| --- | --- | --- | --- |
| Zipp 303 S | 711g | 819g | 1,530g |
| Zipp 303 Firecrest | 613g | 739g | 1,352g |
| Zipp 353 NSW | 580g | 675g | 1,255g |
| Zipp 404 Firecrest | 660g | 790g | 1,450g |
| Zipp 454 NSW | 631g | 727g | 1,358g |
The wheelset pricing starts from $1,300 up to $4,000.
The wheels are available individually (front or rear) or in a wheelset. They come in either SRAM xDR or Shimano HG11 driver. Campagnolo driver is sold separately.
| Model | Front (USD) | Rear (USD) | Wheelset (USD) |
| --- | --- | --- | --- |
| Zipp 303 S | $625 | $675 | $1,300 |
| Zipp 303 Firecrest | $925 | $975 | $1,900 |
| Zipp 353 NSW | $1,800 | $2,200 | $4,000 |
| Zipp 404 Firecrest | $925 | $975 | $1,900 |
| Zipp 454 NSW | $1,800 | $2,200 | $4,000 |
With so many models, this would ultimately lead to the question,
Which one should I be after?
In my opinion, each wheelset has its own pros and cons. I'll try to lay out some pointers below to give you some food for thought in your decision-making.
Gravel riding. Consider the 303 S as it's priced affordably and can comfortably take tubeless tires up to 37mm. Ideally, you don't want to be riding off-road with a $4,000 wheelset. But there's nothing stopping you either.
Value for money. Consider the 303 Firecrest for its wider internal width. You can run really low tire pressure as low as mid-40's PSI without sacrificing speed. Zipp has an online tire pressure calculator for this.
All-rounder for Racing. Consider the 353 NSW. At 43/48mm deep, its mid-depth profile is still aero enough for most terrains.
Criteriums or TT. Consider the 454 NSW. The 53/58mm rim depth is perhaps the most aerodynamic in Zipp's road wheelset lineup.