UK-based STZY has recently released a tubeless repair kit with a built-in CO2 inflator. STZY claims that the repair kit is made and engineered to the highest possible standard.
Aimed towards road, gravel, and mountain bikers, this multi-purpose repair kit is housed in a slim 7075 aluminum casing and weighs only 38g. 
With tubeless tires setup gaining more traction recently in both road and gravel riding, having a repair kit is one of the must-haves in your saddlebag. Unlike clinchers, there is no need to carry a spare tube and tire levers. All you need is a repair kit, hand pump, and/or CO2 inflator.
The repair kit features a unique 3 part design with the central piece holding everything together, The left piece holds the tire plugger (which can be unscrewed) and the right piece holds the CO2 inflator head.
The CO2 inflator head is compatible with both Presta and Schrader valves and also comes with a foam CO2 cartridge sleeve to protect your fingers. There are also 10 tire repair kits provided.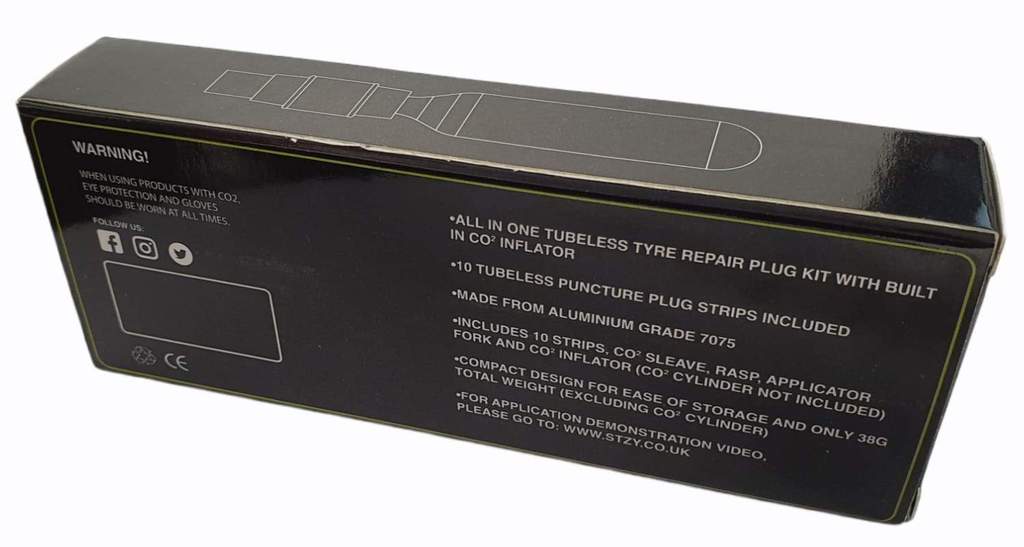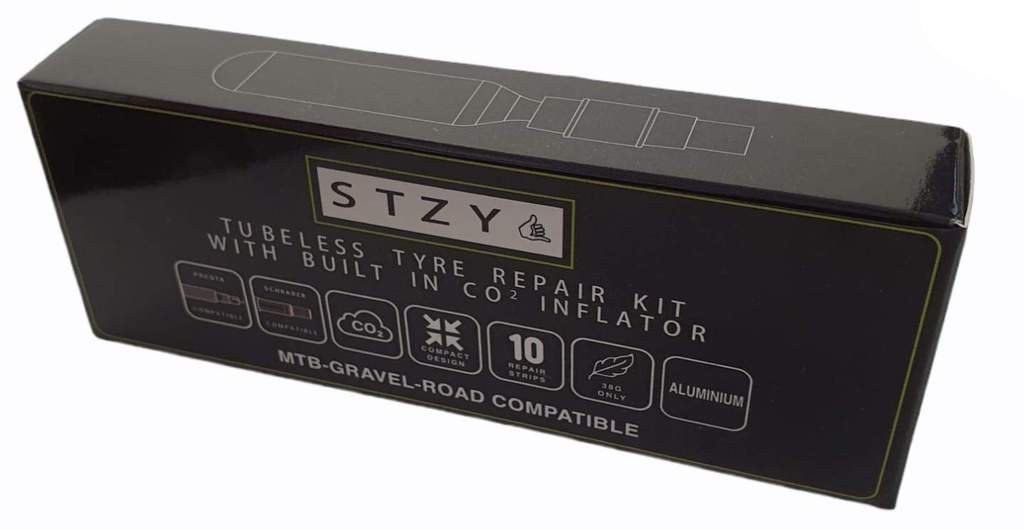 You can choose from 10 colors from Blue, Black, Bronze, Gold, Green, Orange, Pink, Silver, Purple, and Red. 
The repair kit is available on STZY's website and retails for £19.99.