On 18 May 2021, US-based, Italian brand, Silca announced its first-ever bike computer mount called the Silca Mensola.
This is not your typical mount. Instead, it's a 3D printed from 6Al/4V titanium. This also marks the first of many 3D printing products from Silca which is expected in the near future. 
Silca claimed that the Mensola is 6 to 12 times stronger than the standard computer mounts while weighing as low as 27g. It's compatible with both Garmin and Wahoo bike computers. The plastic piece is removable and held onto the mount via 2 6Al/4V titanium screws.
According to Silca's CEO, Josh Portner,
"3D printing lets you have full control over the design of the product compared to traditional CNC methods because it's possible to also design the interior," says Silca. "This results in a lighter and stronger product which can be optimised in ways which are not possible by any other method. 

The [Mensola] mount takes full advantage of this by having a latticework inside instead of being made of solid titanium. This design uses techniques and concepts from architecture and aircraft design allowing for maximum strength at minimum weight, and then 3D printing allows these techniques to be applied at a scale far smaller than is possible by any other manufacturing method."
The Silca Mensola computer mounts are available in nine sizes from 22mm, 24mm, 26mm, 27mm, 28mm, 30mm, 32mm, 33mm, and 35mm. The sizes represent the distance between the two bottom bolts on the stem plate.
With nine sizes, this means that the Mensola is compatible with stems from Specialized, Zipp, Enve, FSA, 3T, Syncros, Bontrager among others. 
Silca published a fitment chart to make it easier to determine the right model. You can also request a custom printed mount if your stem is not compatible.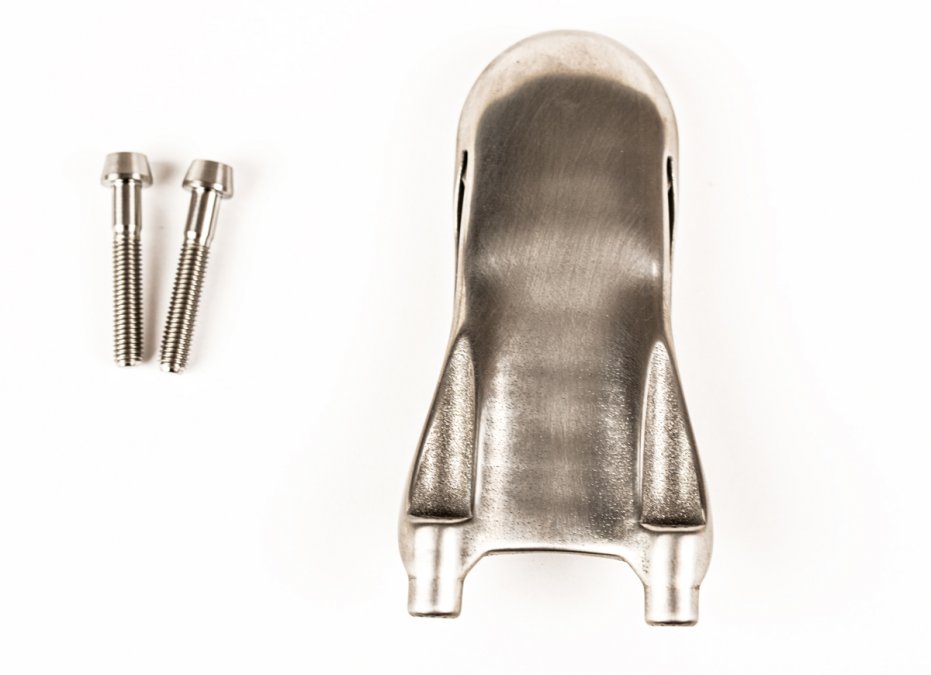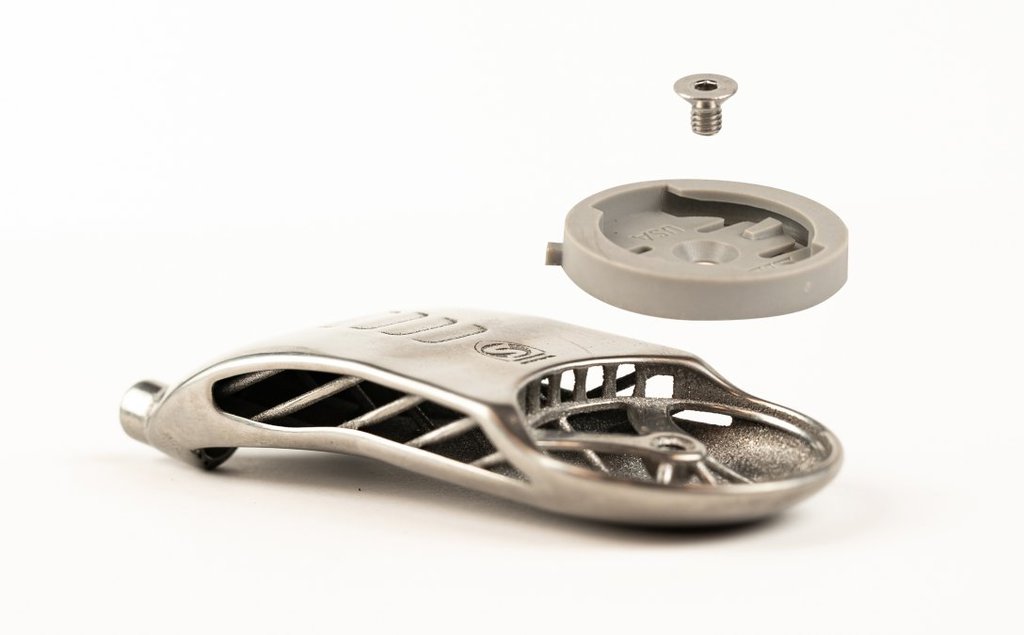 The Silca Mensola retails for $175 and can be ordered directly from Silca.
Each piece is made to order and is expected to take 7 to 10 days before it's being shipped out.
Silca is no stranger to pushing the boundaries when it comes to producing high-quality bike accessories. They have a long history of doing so, starting with bike pumps, multi-tools, and more recently with chain wax.
So the Mensola is not really a big surprise. Looking at how Silca is moving to adjacent products in recent years and couple this with its 3D printing technologies, we can expect more of such things in the very near future.