For getting around town or for a comfortable commute, nothing beats a hybrid bike. Many of us aren't afraid to really splash out for a great bike in the pursuit of a quality ride. 
But even if you're prepared to spend a significant chunk of change on a bike, it's important to find out what's what before you make your purchase. After all, even cyclists who know their way around a hybrid can get confused by the wide range of available options out there. 
Read More : 5 Things to Expect in A Hybrid Bike Under $1,000
On this page, I'll discuss what you can expect in terms of the quality of bike frame and componentry for a hybrid bike under $1,000. For those looking for a great quality hybrid bike, I've also put together some terrific choices on this page.
A Quick Glance : Our Favorite Hybrid Bikes for Under $1,000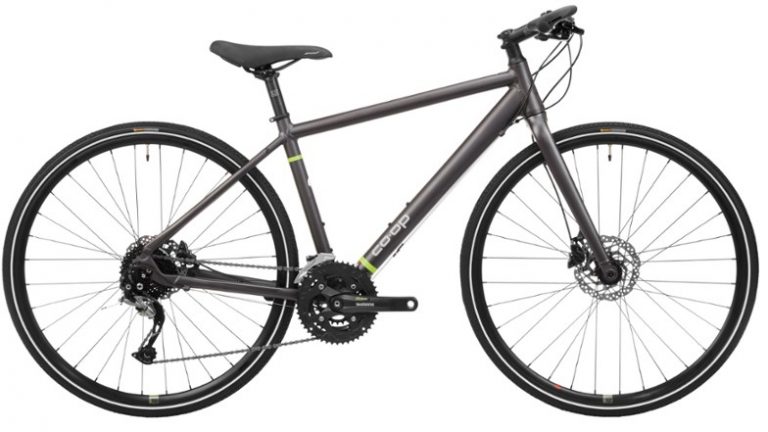 The Best Value You Can Get for Under $1,000
Frame : Aluminum
Gearing : 21 Speed
Weight : 12.2 kg / 26.8 lbs
Co-op is the in-house brand of REI, a sports and outdoor equipment company with branches in nearly 40 states. Their bikes offer the benefit of premium materials and manufacturing at optimal prices, and the Co-op CTY 1.2 is proof that it's more than just a budget option.
It includes many of the features you'd find on higher-profile brands, from the lightweight, super strong 6061 aluminum frame and front fork to 27-speed Shimano gearing and disc brakes. The robust Shimano gearing offers a wide range of speeds so there are almost no stretches of road that are closed to you.
The Co-op CTY 1.2 is set up to be an excellent platform for customization into a terrific urban bike, with mounts for front and rear racks or other accessories and platform pedals so you don't need to purchase specialized shoes.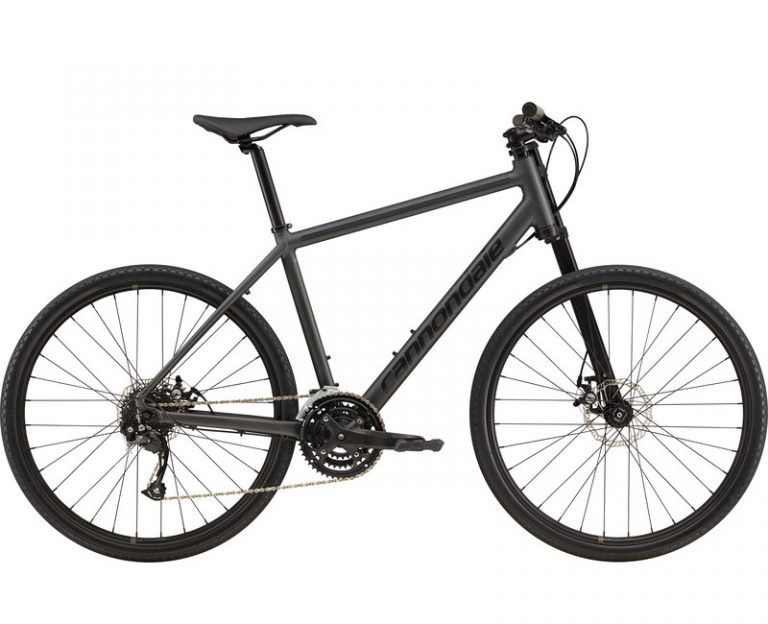 Lightweight with Impressive Handling Characteristics
Frame : Aluminum
Gearing : 16 Speed
Weight : 12.2 kg / 26.8 lbs
The Cannondale  Bad Boy 3 is one in a range of roundly impressive hybrid bikes, with enough features and design choices unique to it to make it a draw for anyone interested in flawless rides and extensive control.
Cannondale has outfitted this bike with 650b wheels, the smaller diameter offering unusually good maneuverability, as well as effortless cornering. Weight is kept to a minimum with Cannondale's own SmartForm C2 aluminum alloy, specially designed for swift, breezy rides.
At 27 lbs, the Cannondale Bad Boy 3 is one of the lighter bikes on this list, and while the 40mm tires aren't quite as hefty as some of the other options, these two features work well together to produce a great combination of speed and stability.
All the Latest Features at An Affordable Price Point
Frame : Aluminum
Gearing : 21 Speed
Weight : 13.4 kg / 29.5 lbs
Trek has steadily built a reputation for exceptional cycles and accessories since they opened their doors in 1975, with their own line of products as well as other well-known names like Bontrager and Electra. 
The Trek Dual Sport 3 just might be the most technically impressive bicycle on this list, with lots of ultra-modern features as well as old-fashioned customization options. 
The aluminum frame comes equipped with a top-shelf SR Suntour NEX front fork with a hydraulic lockout. This gives you the option to engage the shock absorption for rougher paths or uneven pavement, and you can close it for smoother surfaces to gain a steadier ride quality.
The tidy appearance of the bike is enhanced by the internal braking wires, connecting you to the Shimano hydraulic disc brakes while keeping the look simple and reducing the risk of snags on loose cables.
Priority Brilliant L Train
A Nimble and Quick Bike that Gets You Around the City
Frame : Steel
Gearing : 7 Speed (internal hub)
Weight : 12.3 kg / 27.1 lbs
Priority makes it a priority to design and build bikes that are high quality, low maintenance, and affordable. And it's serious about the low maintenance part.
According to founder Dave Weiner, the Brilliant L Train, like all of Priority's bikes, never needs a tune-up. How can this be?
It's all due to the bike's revolutionary drive system, which replaces the bike chain with a belt and the sprocket gear system with a Shimano 7-speed internal hub. This means no grease, no cleaning, and hence no regular tune-ups.
That's what you get with the L Train, which is a collaboration with steel frame specialists Brilliant. Contributing to its maintenance-free mission, the L Train is fitted with puncture-resistant 32mm tires.
The Priority L Train sports classic Italian looks with a high top tube and leather saddle. The Chromoly steel frame keeps weight at a manageable 27 lbs.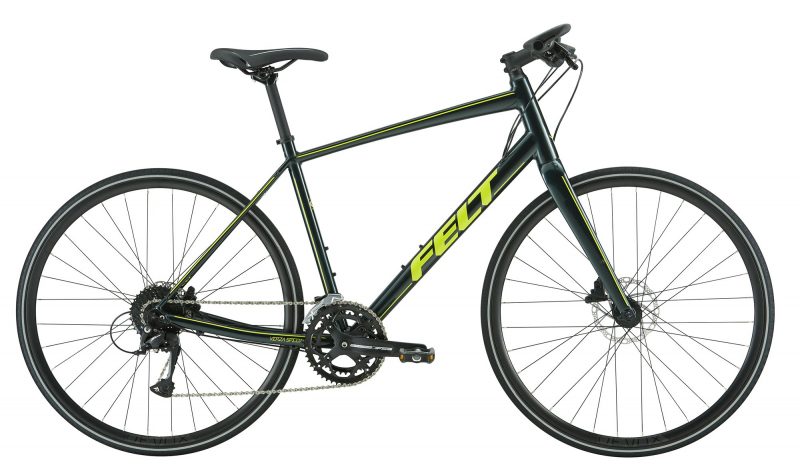 Built Like A Road Bike for Speed
Frame : Aluminum
Groupset : 9 Speed
Weight : 11.2 kg / 24.7 lbs
If you look at a hybrid bike as falling somewhere on the spectrum between road and mountain, you might say that the Felt Verza Speed 30 is toward the road bike end. 
While the bike still features a relaxed geometry and a flat bar, both of which are characteristic of a hybrid bike, it still puts you in a more aggressive position than other bikes in this class. 
The Felt Verza Speed 30 also features a svelte aluminum frame that just feels designed for more speed than your average hybrid. Couple that with thinner 700x30c tires, a 9-speed drivetrain with a 48/36T crankset, and a carbon fiber fork that offers stiffness and compliance, and this aptly named hybrid is built for speed on the roads. 
Other nice features on this sub $1,000 hybrid includes front and rear disc brakes.
The Ultimate Hassle Free, Low Maintenance Hybrid Bike
Frame : Aluminum
Groupset : Automatic
Weight : 12.0 kg / 26.5 lbs
With its low drop bar, fenders, and upright position, the Priority Turi is clearly designed for two purposes; commuting and cruising.
This bike has a great mix of components and features that add comfort and ease of use. This includes a chainless belt-driven drivetrain that makes the Turi maintenance-free and an Enviolo gear hub that offers automated gear shifting via the rear hub. Just dial in your desired cadence and the Enviolo automatic gear system does the work for you. 
Other features include a top tube that swoops down low, making entrances and exits easy. Fenders keep your clothes clean while a large seat with spring shocks offers plenty of cushion. Disc brakes make stopping easy in all weather conditions. 
You'll also love the Priority Turi's classic cruiser looks with faux leather saddle and white rims that mimic sidewalls. 
What to Expect in A Hybrid Bike Under $1,000
For first-time and experienced cyclists alike, it's important to know what separates a good purchase from a not-so-good one, especially when you're preparing to invest a significant amount of money in one.
There are many features to look out for as each of these has unique properties that will help you decide whether or not a particular bike is right for you.
Here are 5 of the common things you can expect from a hybrid bike under $1,000.
1. Bike Frame Made from Aluminum
Aluminum is prized for its optimal strength-to-weight ratio and its resistance to corrosion. These qualities help prevent warping, support riders' weight, and with proper care, can make a bike last for years, if so desired.
Some hybrid frames are made from steel. It's significantly heavier than aluminum, but its chief advantage is that it can absorb vibrations from bumps, drops, and uneven surfaces much more effectively, making the ride smoother and gentler. 
Additionally, be on the lookout for frames that feature mounting points for bike racks and panniers, or other accessories, like the Co-op Cty 1.2, or that simplify the design by internalizing the brake cables, like the Trek Dual Sport 3.
You'll find a variety of gearing in hybrids under $1,000. Most of them will have either 1x or 2x gearing, unlike higher-end gravel bikes which mostly 1x setups. 
The majority of the derailleurs used for the bikes in this list come from the upper end of the entry-level range from Shimano, with choices like the Alivio or Acera being popular. These rank just above lower-graded derailleurs like the Altus or the Tourney.
Most of these will have single or double chainrings in either 8 or 9-speed configurations. 
For example, the Cannondale Bad Boy 3 has a 2×8 setup with a total of 16 gears, while the Trek Dual Sport 3 has a 3×9 setup with 27 gears.
Some will also come with a belt-drive, internal hub such as the Priority Turi which would require very minimal maintenance compared to the traditional setups.
3. Disc Brakes are A Norm
The vast majority of hybrids in this range come with disc brakes, favored for their reliability in inclement weather. 
The key distinction for hybrids under $1,000 is whether they come equipped with hydraulic or mechanical disc brakes.
Mechanical disc brakes are those operated by lever-drawn cables, like caliper brakes. They tend to be less expensive and a little easier to replace or repair.
Hydraulic brakes, on the other hand, use a closed system of hydraulic fluid. These are more efficient, requiring less force from your hand, and because they're closed, they're less susceptible to interference with their performance from contaminants. 
Because of this, you can find hydraulic disc brakes used in bikes such as the Co-op CTY 1.2, Cannondale Bay Boy 3 and the Trek Dual Sport 3.
4. 700c Wheels with Wider Tires
Hybrid bikes generally come with 700c wheels, indicating that they're 700mm in diameter, the standard size for most road and hybrid bicycle wheels. 
Since 700c wheels are so common, this means you stand a good chance of being able to get them quickly serviced or replaced at your nearest bike shop.
Tire widths usually range anywhere from 32c to 47c. 
Wider tires have a greater gripping surface, so while this creates slightly higher rolling resistance, it also means you can expect a more comfortable ride as they can run on lower air pressure. 
The Felt Verza Speed 30 comes with 30c tires, meaning it'll roll faster than the others, but it won't be quite as comfortable. Bikes like the Co-op CTY 1.2 come with wider 35c tires which would allow for lower tire pressure, and hence a more comfortable ride.
The Cannondale Bay Boy 3 is an exception here. It comes with a 650b wheelsize with a whopping 40c wide tire. This allows for an even lower tire pressure due to the large volume tires.
5. Total Weight Between 24 to 28 lbs
Hybrid bikes under $1000 tend to weigh on average, between 24 to 28 lbs (or 11 to 13 kg), depending on the bike brand, frame size and material.
In fact, this is one of their defining characteristics. 
Heavier bicycles, like the Trek Dual Sport 3, tend to require more effort to pedal around, particularly up hills or other inclines. 
However, some riders may find lighter bikes like the Felt Verza Speed 30 less stable than they prefer, even if it makes up for it with generally higher speeds. 
It's important to keep in mind what your riding habits are and what you want to use it for, and match those factors up to the weight of the bike you're considering buying.